NRC XTR branded podcast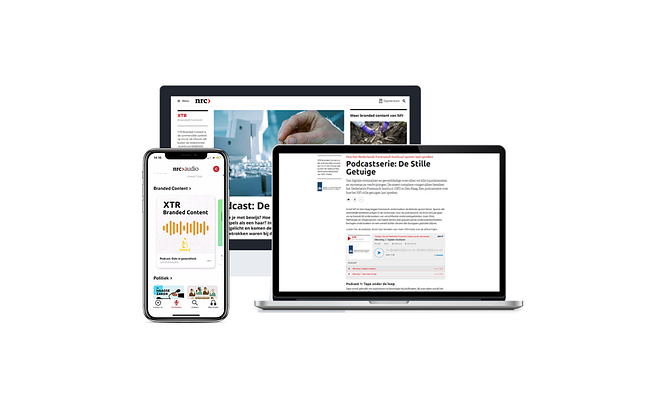 Full screen
Description
A podcast or podcast series tailored our branded content team. Our branded content team NRC XTR bring your story or message in an innovative narrative form: literally in the ears of your audience.

Based on an extensive knowledge session does our political XTR team towards a smart creative concept, developed a format and a specific audio script. Available in various forms:
- Interview led by a knowledgeable host
- Documentary
- Journalistic look behind the scenes
- … and much more!
Sold by