Brand page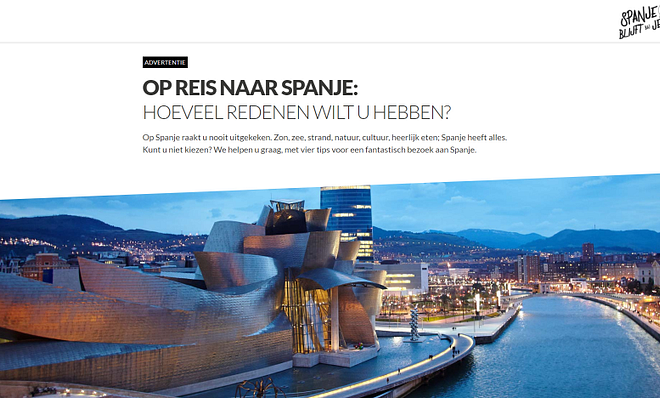 Full screen
Description
Brand page
Based on your requirements, the NRC can create one or more pages (brand pages) That fit with your brand and / or campaign. The brand page will be attractively designed and will offer several at possibilities (including text, photo, video, animation, transitions, etc.). The text That You providence will be edited by us and the page will be promoted in newsletters and banners on the homepage, as well as in various article pages on nrc.nl.

For more information and inspiration, click HERE .

Characteristics
• The creative environment will generate attention substantialism
• This product can be enriched with several at-line options (text, photo, video, animation, transitions, etc.)
• You determining the content of the page, while NRC XTR assumes responsibility for editing the text and oversupplied for the layout

Create brand page *: The creation of a brand page, editing the text and processing the oversupplied oversupplied photos, videos and animations, periodic reports, the brand page will stay online for three months (through specials.nrc.nl/naamcampagne/) and the option to include links That land directly on the page and the implementation Desired or click trackers.
Sold by