Advertorial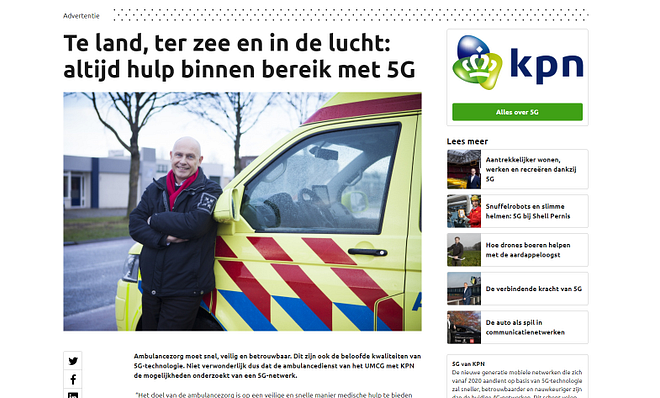 Full screen
Description
Advertorial
NRC offers the unique opportunity to Promote your own content within the NRC environment with your own advertorial. The content That You providence will be edited by us and then promoted in newsletters and banners on the homepage, as well as various article pages on nrc.nl.

For more information and inspiration, click HERE .

Characteristics
• This product comp rises a single article and looks like an editorial article
• You determining the content of the advertorial, while NRC XTR assumes responsibility for editing it and laying it out

optional features:
claustrophobia commision three or more advertorials we will create an overview page How many followers in all advertorials will be visible within the nrc.nl environment and theywill have the look and feel of the relevant editorial formula.

Start-up costs *: The creation of an advertorial environment, periodic reports, the advertorial will stay online for three months and the option to include links That land directly on the page and the implementation Desired or click trackers.
Sold by